Pashikuru Natural Park
Located at the border of Shiranuka Town with Ombetsu, in Kushiro City, and facing the ocean, Pashikuru Swamp and its surroundings was the field of the battle between Shiranuka Ainus and Akkeshi Ainus. It is also the birthplace of Humperimse, a traditional Ainu dance, and the place of many Ainu folktales. The name "Pashikuru" comes from the Ainu language.
"Pashikuru" is the Ainu word for "raven", but according to the ekashi (Ainu elders) and based on analysis of the Ainu language and on folktales, the origin of the place name would be "pa (find)", "shiri (land)", and "kuru (silhouette)".
The tale of Pashikuru Swamp – Pashikuru coming from the Ainu word for raven
A long time ago, Ainu from Akkeshi arrived by canoe and attacked Kushiro and Shiranuka villages. The battle turned out to the disadvantage of Shiranuka fighters, many of whom lost their life in the swamp. Raven then gathered near the dead bodies, which gave its name to the swamp. (Story told by the ekashi Mr NUKISHIO Kizo)
The tale of Pashikuru Swamp – Pashikuru meaning "I found a land"
A long time ago, a young man arrived from the west, bringing oyster larvae aboard his little boat. He was looking for a place to breed them.
Suddenly, he was surrounded by fog and couldn't see an inch ahead. Then he heard birds and followed their cries until he saw land through the fog.
Unconsciously, the young man screamed "Pa shiri kuru (I found a land)!"
When he landed, he found a swamp and many ravens nearby. (Story told by the ekashi Mr NUKISHIO Kizo)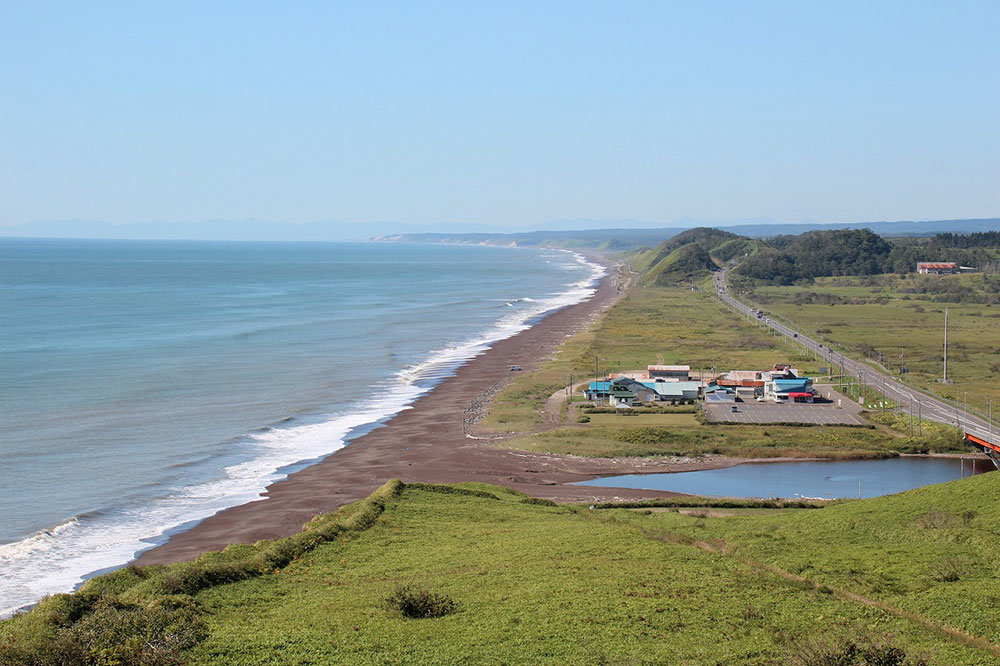 Birthplace of Humpe rimse
Humpe rimse (Whale dance) is a traditional Ainu dance, representative of Shiranuka. It comes from a folktale, where Pashikuru shore is said to be its birthplace.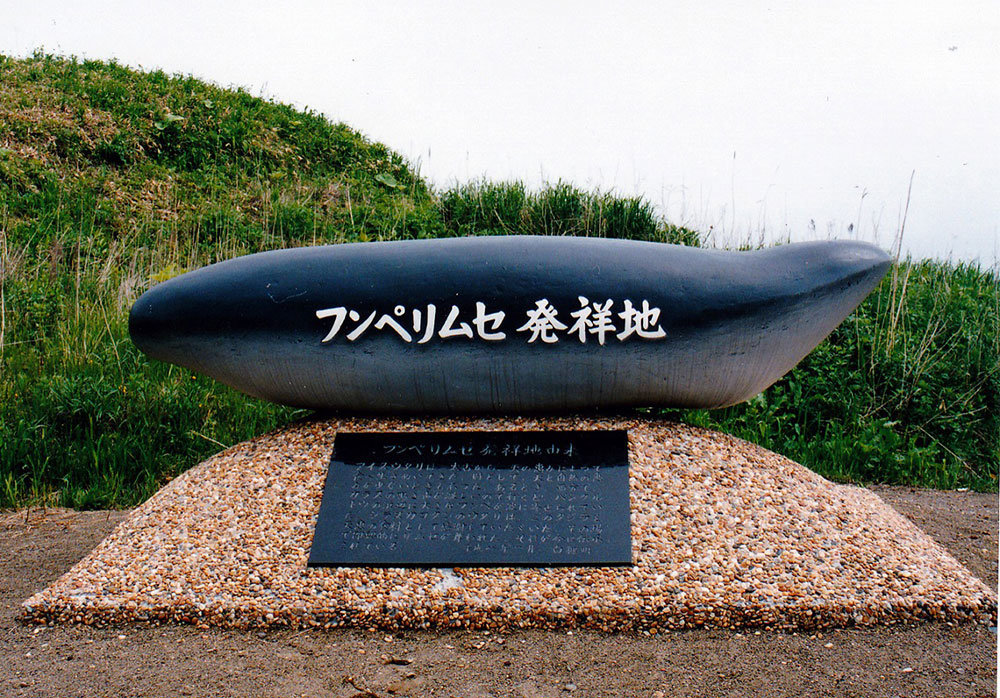 History of Humpe rimse
Since the ancient times, Ainu have lived by finding their food thanks to the blessings of gods, but there had been times when divine and nature blessings were scarce. One day that the cries of the ravens coming from the west were particularly loud, the Ainu of Shiranuka kotan went to see where it came from. They found a large whale stranded on the beach of Pashikuru Swamp. They decided to eat the whale, thanking the gods for their gift and started an impromptu rimse (dance) on the spot. This dance has been transmitted since then, as the Whale dance.
(Monument celebrating the birthplace of Humpe rimse, erected in January 1996 – Shiranuka Town). Shiranuka Ainu Association organises every year in September a traditional ritual, Humpe Icharupa Festival (Whale Festival), when "nusaonkami", "icharpa" and votive dances are performed in front of the monument.